Dogs help us in numerous ways, from reducing stress to giving comfort when we need it the most. That's why it's so important to give back by helping them feel loved and comfortable. If you are moving into the city for the first time, use these suggested tips to help your dog adjust to apartment living.
Change is stressfull
Keep in mind that it can be a challenge settling into a new place with your dog, especially if you've just moved from a suburban home to an apartment. This drastic change of scenery can have a major effect on your pup's mental health.
==>Reduce your pet allergies with these tips<==
The suggested changes don't have to be time-consuming or expensive. You can find small ways to help your pet adjust, such as hiring dog walking company when you're at work. Chicago Urban Pets offers great reliable and honest services, so you can give your pet the attention he needs without breaking the bank. Continue reading for more tips on how to help your pet get accustomed to apartment living while on a budget.
Stock up on his favorites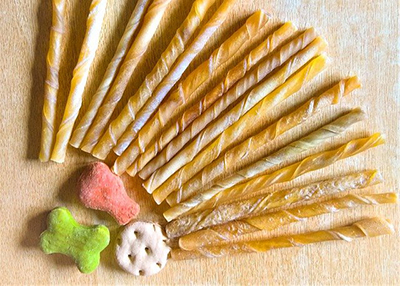 Treats, toys, and comfort items are a must when you're moving to a new place because they help reduce an animal's anxiety, but they can be costly. If you have a dog, don't forget to grab some floor pads as sometimes moving to a new home can lead to schedule changes, stress, and accidents. Fortunately, there are tons of ways to save money by shopping online for everything you need. Chewy and PetSmart regularly offer discounts, promo codes, coupons, and cashback offers that will help you save money on all the things your pet needs.
Help him get used to the noise
Most pets become accustomed to the sounds of a neighborhood when living in a suburban space, such as car doors and kids playing outside. Apartment living is much different. Neighbors with pets, outside traffic, and voices in the hall can all contribute to a pet's anxiety about being in a new place. Fortunately, there are some simple ways you can help him feel at ease.
First, introduce him to the nearest neighbors if you feel he would be comfortable with it. Walk with your pet around the complex so he can get used to the smells and noises. Many pet owners use sound machines to mask the noises from other apartments, but you can also utilize a cost-effective streaming service and play soothing music or videos when you're not home.
Prevent boredom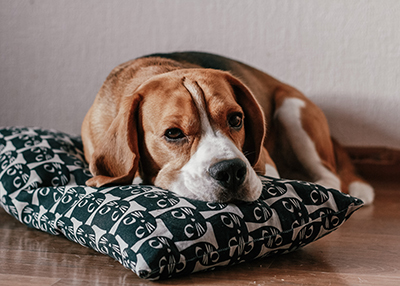 Once a pet gets used to apartment living, it's common for them to become bored more easily when faced with a smaller environment and less outdoor time. You can prevent it by coming up with some games for him to play. Both dogs and cats love hide-and-seek games that involve treats. Your pup will have a blast sniffing out a few inexpensive biscuits or a hard rubber chew toy filled with frozen peanut butter. Not only is this an easy way to help your pet stay entertained and mentally engaged, but it will also prevent destructive chewing on your belongings, saving you money in the long run.
You can also take your pet with you while running errands as this will help to socialize and stimulate him. In fact, more outdoor time can work wonders for a dog who is in a new environment. The best part is, it costs you next to nothing to have this quality time outdoors with your pet.
Get some help
While treats, games, and extra attention can help pets become acclimated to their surroundings, it's still a good idea to get some help when you need it. If you'll be working away from home during the day, consider hiring a pet sitter or walker who can come and help out. Chicago Urban Pets has very reasonable rates, depending on the type of pet you have and the length of time you need them for, allowing you a budget-friendly way to help your pet thrive in his new environment.
Feeling stressed in normal
Many pets experience anxiety or stress during a move, so if your animal is having trouble adjusting, you're not alone. The key is to keep your pet as comfortable as possible while allowing him to slowly adapt to his new world, and with some planning, you can do it without busting your budget. Curious about the services Chicago Urban Pets offers? Get in touch at (872) 529-PETS.
Guest Post: Cindy Aldridge | cindy@ourdogfriends.org | http://ourdogfriends.org/