---
Does your beloved dog deserve just a little bit more than all the rest? If your furry friend is the very best dog in the entire world (and they all are!) you know you want to pamper him beyond measure. No matter the breed, here are 5 ways to pamper your pooch, brought to you by Chicago Urban Pets. 
Get Out and Go Together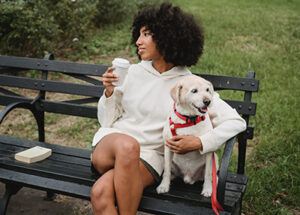 Getting out and about with your dog is big fun for you both, and there are plenty of ways to make it easy and entertaining. The first place to start is with a proper restraint for road trips; this could be a harness, crate, or barrier. Whether you're just heading across town or across the country, keeping Fido safely riding shotgun is a must! 
Become Workout Buddies
We all kno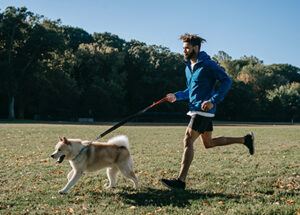 w exercise is important to our well-being, but Animal Wellness Magazine points out that it's also a must-have in a healthy doggy lifestyle. It's key to keeping your dog fit throughout life, maintaining bone and muscle mass, and preventing premature aging. What's more, it can keep his waistline trim, and of course, you both want to look great when you're twinning! Just keep in mind not all breeds are super athletic, even though all dogs benefit from exercise. 
Think about what you and your pooch would enjoy doing together and what would be within your dog's capabilities. You can stroll the neighborhood or play catch in your own backyard, or maybe a more organized sport is in order. Dog agility classes will keep you both moving and learning, or doga (dog yoga) might be a soothing stretch for your and Fido's minds and bodies. If you're spending a lot of time at the office and not able to get outdoors with your pup as much as you'd like, Chicago Urban Pets offer a variety of dog-walking services that cater to you and your dog. 
Pamper your Pooch with Treats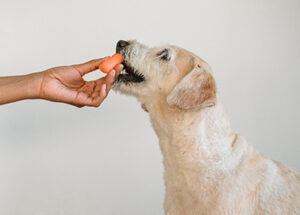 While keeping you and your dog active and trim are healthy and happy choices, what tells a dog he's top-notch more than a delicious treat? Head to your closest dog-friendly bakery for tantalizing treats like pupcakes, pretzels, and specialty biscuits to spoil your pooch. 
If you're a bit of a kitchen whiz, another idea is to whip up some delicious snacks from your own kitchen. From peanut butter bacon donuts to pumpkin ginger biscuits, you're sure to enjoy creating something special for your dog to savor, almost as much as he enjoys indulging in it!
Some dogs are on prescription diets, but that doesn't mean they can't have a nummy nom. As Dog Health explains, you can use the canned version of the prescription food to create safe cookies for your pooch to enjoy. It's a simple way to spoil your dog and stay within his diet. 
Indoor Fun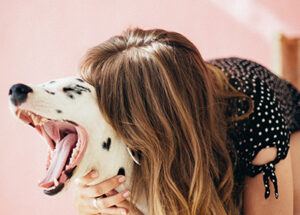 How do you pamper your pooch when a rainy day comes along? Happily, there are toys, games and puzzles galore to keep your dog stimulated and provide you hours of pleasure making memories. Of course, these days there are even dog-friendly tv shows you can binge watch together — and a whole channel dedicated just for Fido's viewing pleasure! 
And did you know there are smart devices for furry friends, too? Treat dispensers, tracking devices, and even smart doors are just a few of the clever gadgets to keep your dog comfortable and entertained. Bandwidth might be at a premium if you and the rest of your family are working and playing at home, too, but these days we have seamless 4K streaming available. Each family member can surf to their hearts' content, from your little humans to your little fur babies. 
Show Off Fido's Fashion Sense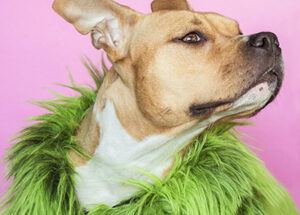 Whether he's cold or just likes to look snazzy, when it's time to dress your furry friend up for an outing, why not do a little twinning? There are some fabulous outfits you can put on that show everyone you're a unit, from T-shirts to scarfs to full family jammies. However, make sure you know how to properly measure your dog to get the right size. 
Your dog is your bosom buddy, so why not help him live it up? Do fun things together, show off your new matching outfits, get some fun exercise, and indulge in doggy noms. After all, activities to pamper your pooch are fun for humans too. Enjoy!
Need reliable dog-walking services? Set up a free consultation with Chicago Urban Pets today!
Post by Brandon Butler