---
Having dogs and cats in your home while living with allergies can be really tough. We love their little faces to death, but the stuffy eyes, runny nose and general itchiness can be a bit much sometimes. That is why I am sharing tips on how to reduce pet allergies at home, so you can start enjoying your cat / dog more, as well as those of friends.
10%-20% of people in the world are allergic to dogs or cats, with cats being double trouble! (read more why below) In the meanwhile, APPA's (American Pet Product Association) 2019-2020 survey, showed that 67% of the US households have a dog or cat living with them. Most likely that number is increasing every year. I would not be surprised if many of those in the 67% also suffer from pet allergies.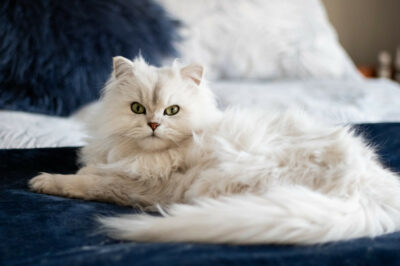 What are Pet Allergies?
Being allergic to pets means that you experience an allergic reaction when exposed to them. Unlike common belief, it's not the fur itself that causes reactions. The culprit is a specific protein found in animal saliva, urine and dander (dead skin cells). They can easily circulate due to shedding of fur which makes exposure to the irritants much more likely. Also, pet hair can trap other outdoor allergens such mold and pollen.
It's common that those suffering from allergies have a family history of it. According to the ACAAI, every 3 in 10 people suffering from allergies also react to this protein found in pets.
It's interesting to note that those suffering from pet allergies are more likely to experience reactions from cats rather than dogs, in particular male cats. This is because male cats produce a larger quantity of the protein humans react to (feld1).
5 Tips to Manage Pet Allergies at Home
Moving to the city with your dog?
We have a few pet sitters that have allergies to dogs and cats. They experience their fair shares of sneezing and watery eyes when working in our pet's home but still love this job to the bone. There are steps one can take to make being around furry friends more tolerable when the allergies sneak up. Here our our pet sitter's favorite tips for managing pet allergies at home.
1. Create a pet-free zone in your home

It's recommended that you create a pet-free zone in your home.m This way you'll have a guaranteed space where you can comfortably hang out without having to worry about allergic reactions. Often the bedroom is a good option. Yes, unfortunately, this means that you won't be able to cuddle up with your furry companions at night, but it's important to have a space where you can take a break from constantly being around allergens!
You could set boundaries with your pets about going on the couch. This is harder with cats, however having adequate amount of options for them to lounge in the house can help with this! Dog's love dog beds by a window so they can look outside. Cats like to sit on higher level and look down at the space. A cat tower is a great option (also by a window).
2. Get a HEPA (high-efficiency particulate air) filter

Those with allergies probably are well aware of HEPA filters, but if you are new to the game, let me explain what they are. High Efficiency Particulates Air (HEPA) filters are much finer and can trap a higher degree of particulates in the air. It can make a huge difference for someone who suffers from allergies.
Using vacuum cleaners and air purifiers with HEPA filters can help reduce the particles that exacerbate allergies! The SprucePets.com recommend these 8 HEPA Air Purifiers for pet homes.
3. Clean, clean, clean!
Vacuuming daily can help greatly reduce your exposure to allergens! NY The Strategist recommends these 7 HEPA vacuums specifically designed to reduce allergens in your home. You might be tempted to get a small vacuum if you live in a city apartment, but consider investing in the heavy duty models. They might take a bit more space in your closet but it will be 10x easier to vacuum and only take half the time!
While cleaning, make sure you are dusting as well. To make it easier for you, have fewer items sitting out on exposed shelves and tables. Instead, put things away in cabinets, drawers or behind glass doors.
You might also consider replacing wall to wall carpets with hardwood or laminate flooring. Carpet actually makes it harder to properly get rid of the fur and particulates which can really affect allergies in your home.
4. Bathe Your Pet to Reduce Allergens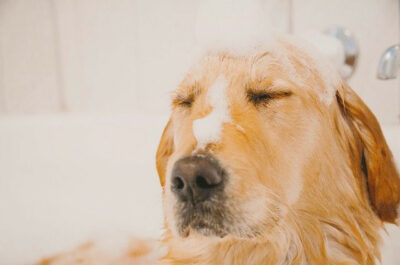 Regularly bathing your dog can reduce the allergens on your pet's coat by washing off the dander. I recommend bathing your dog weekly for best results. If you are lucky, your dog enjoys taking baths. if not, you might end up more miserable than before.
If bathing your dog weekly is not an option, there are some dry-shampoo options called Allerpet. All you need to do is add some of this liquid to a cloth and pat your dog's fur with it. Allerpet is available for both cats and dogs!
5. Treatment for Allergies
If you are struggling to keep your allergies under control you are not alone. There are two main options for those seeking medical Support to treat their allergies:
1. Medication- these are common prescription and over the counter antihistamine and nasal spray. Common allergy medications include Zyrtec and Allegra and can be very helpful when experiencing mild symptoms.
2. Immunotherapy – has been proven to be highly affective in helping people manage sensitivity to pet allergies. The therapy requires receiving shots with small amounts of allergens at equal intervals. Patients receive the shots for a certain number of months and increasing the dose of allergens.
Take Control over Allergies in Your Home
Research has found that 90% of households in the USA have a detectable amount of pet allergens in the air regardless if a pet lives there or not. Reason being is that these allergens spread so easily and attaches itself to people and things as they go along our their usual days.
By knowing this, we can take better control over how we limit pet allergens in our environment. We can also can make an educated decision on whether treatment is a good fit if basic cleaning is just not enough. It can he hard to know how to reduce pet allergies in our home but these 5 tips are a great starting point.
I hope you find some allergy relief and can continue to enjoy your furry friends. They truly give us so much Joy!
What is your hack for living with allergies and pets?
Comment below!